Ohhhhhhhhh Boyyyy does KanYe West knows how to wear him a pair of pants! Daaamn, you know he's fine if I'm not thrown by the fact that he's
wearing a Canadian tuxedo
! For those of you unaware, that's denim head to toe. A huge thanks to
symphonic_dame
for once again giving me the East Coast heads up! I sure as hell wouldn't have been watching American Idol otherwise! I actually would have skipped it still in lieu of LOST if not for the fact that a repeat was airing.
I also wouldn't be about to post a reeeeediculous picspam of Adam Lambert. I've still not see him perform on American Idol but you know what? I still think he should win. Why, you may ask?
Here's the first reason:
I saw that picture like a week or so ago and made a mental note to catch American Idol and entirely ignored myself.


(Source: http://www.votefortheworst.com/20090301/adam_lambert_likes_take_pictures_himself_making_out_some_dude)



Mmmmhm.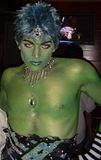 Maxwell Demon much?



How did I miss this uber-ghei production of Clockwork Orange?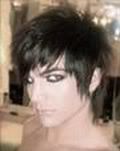 I should have been born as him.



I am curious to know the occasion here...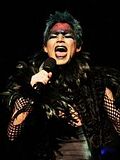 Err...



Fierce!



This so reminds me of a similar photo of Ola Salo!



Words fail me.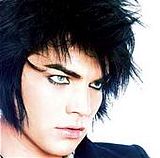 Yeah. He needs to win that crap of a show.

Feeling:
mellow
What I Hear Ringing: Boo!